We're finally finding the time to share some thoughts after attending Vancouver Startup Week. Overall, what a fantastic experience! We heard lots of new ideas and engaged with an enthusiastic community that's working to foster growth in the city.  While our expectations were high after prior events, this week still surprised us!  For those of you that have never attended, you might be wondering what it is all about…
WHAT IS VANCOUVER STARTUP WEEK?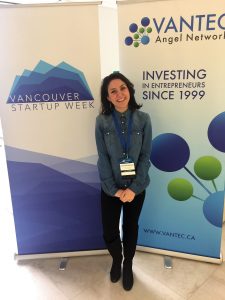 For a full week in September, downtown Vancouver hosts entrepreneurs, investors, and other community members for informative presentations and networking events.  The event intends to build a strong entrepreneurial community in Vancouver.  It seems to be doing a great job, 2015 & 2016 each saw over 3000 attendees, for instance.  The presentations offer valuable information on a broad set of topics including, marketing, funding, landing your first users, blockchain, and remote working.  There's pretty much something for anyone with an innovative or entrepreneurial mindset, and lots of opportunity to meet like-minded entrepreneurs.  An army of volunteers spent months planning the events, and the whole week coordinating sessions. As a participant, you can clearly see their amazing efforts, and if any of you happen to read this, Thank You!  This was the first time I was able to attend the entire week and I wanted to share some info with anyone considering it for next year.
STARTUP COMMUNITY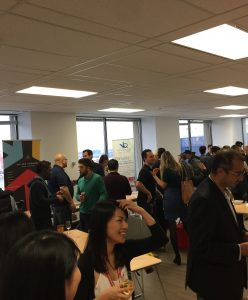 A big highlight was meeting so many innovative entrepreneurs. We had interesting conversations about technology being developed at Prilyx and SensoDrive.io. I really enjoyed hearing about the solutions they're creating.  Prilyx offers advanced security technology such as facial recognition or individual location tracking in public venues or events.  SensoDrive is using intelligent sensors to monitor maintenance and structural conditions to reduce costs for strata boards and facility maintenance managers.  We also had a chance to chat about personal finance with the founder of ChangeUp, who has been developing an app to help with personal budgeting and financial awareness.  Every day was packed but enjoyable. Special shout out to Beren from Swoon Creative for keeping us upbeat and energized through the week.

HOW WE SPENT THE WEEK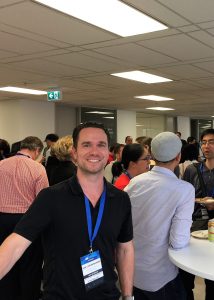 We attended sessions on entrepreneurial topics, talked with founders about their challenges and the services we offer to help with business model strategy and marketing, and we stopped in for open houses. Many of the sessions were excellent and Parisa will be sharing some detail from our Top 5 in another post. All of the events had lots of engagement from investors, digital marketing agencies, and local accelerators such as Wavefront. This created an excellent environment for a startup to get in contact with a support network and find resources. Blockchain also got a lot of attention with info about interesting and relevant applications.  This was our first exposure beyond bitcoin and the new directions are very interesting.  There were a few sessions covering legal considerations for ICOs, blockchain technology, and new fields for application.
What I Wish We Saw:
Next year we're looking forward to attending more startup open houses.  A number of startups around the city open their doors and spend the afternoon showing the public what they're working on and talking about their ideas.  It was a highlight of my first Startup Week and I was looking forward to it again. However, with 33 locations open at once this year we just couldn't see everything we wanted to.  So, if you managed to make it to any of the open houses, we'd love to hear about what you thought.  Drop us a comment, or better yet let's connect and have a chat!
Vancouver Startup Week will be a mainstay for us, we love the community and hope to get much more involved in the months ahead!  Did you attend during the week?  What did you think?